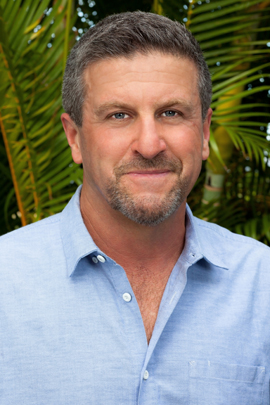 Tom Loratta
A native of Northern California, Tom Loratta has lived on the Kona-Kohala side of Hawaii Island for 42 years. He participated in creating the success of many of the Big Island's most prestigious residential resort communities over the years.
Tom was a lead sales executive with Hualalai Realty for 17 years. Of his time with Hualalai Realty, he says, "We sold more than just spectacular brick and mortar award-winning custom homes and villas. We sold a lifestyle to individuals looking for exclusivity, a five diamond experience and a true sense of community."
During that time, Tom built strong business and personal relationships with clients that will last a lifetime. He cites the opportunity to be part of the vision, growth, and success of Hualalai Resort as one of his most rewarding career accomplishments. Tom's knowledge of the Kona-Kohala Coast luxury real estate market earned him accolades as one of the top 20 performing agents in the Hawaii Islands for many years.
Over the years, Tom was also involved with high-end real estate developments including: Mauna Kea Beach Resort, The Islands at Mauna Lani Resort, and Kohala Ranch. His strong interest in architecture and design provide added dimension to the professional, comprehensive service he offers clients.
Tom has two daughters Lux and Alyssa and lives upcountry in Holualoa Town on three acres with his wife Amy. In their free time, they farm lush island fruits and vegetables.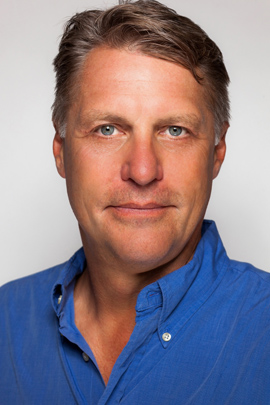 Tony L. Pinkert
Tony began his successful real estate career in Minneapolis, MN. His path to Hawaii Island took him through Newport Beach, CA where he specialized in luxury residential real estate sales in beach cities spanning the Orange County coastline.
In 2005, he made the leap across the Pacific, joining Centex Destination Properties where he clinched the status of "Top Salesperson".
Already a veteran in the Hawaii luxury market, Tony accepted a position with Hualalai Realty, an internationally acclaimed luxury residential resort on Hawaii Island's "Gold Coast". It was during his 10 years with the group that he expanded his already impressive client list. Tony has secured a spot in the Top 100 agents in the State of Hawaii several times.
About his passion for real estate, he says, "I love making the deal, delivering something really special to my clients. Owning property in Hawaii is like owning a piece of paradise for you and your family to enjoy. Very few have this unique opportunity."
Tony joined Elite Pacific Properties in 2016 with his partner Tom in order to expand their business to other resorts on the Kona-Kohala Coast. He holds a BA in finance from the College of St. Thomas in Minnesota, lending a solid foundation in high stakes transactions.
Tony enjoys surfing and spending time with his wife Ericka and two daughters Skylar and Mya.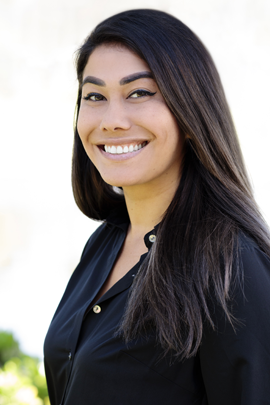 Alexa Rae Thropp
Alexa Rae Thropp is a native to the Aloha State. Through her family's influence and encouragement, Alexa Rae caught the travel bug at a young age and upon graduating high school, she began her journey across the West Coast of the United States. Beginning in San Diego, California and later making a life for herself in Eugene, Oregon, Alexa Rae eventually moved farther east to Colorado where she pursued a Bachelor's Degree in Sociology at the University of Colorado Colorado Springs.
In 2016, Alexa Rae was offered the chance to live in South Korea. When reflecting upon that moment, she says, "When I was a child I always knew I would live in a foreign country, I was just unsure of the circumstances that would lead me there". Alexa Rae chose to continue her education full-time through online courses with the University of Colorado as she began to embody what she believed being a foreign national meant. After two years of living abroad, exploring and eating her way through the peninsula of South Korea, Alexa Rae returned home to Kailua-Kona. Through her travels and life's challenges, Alexa Rae maintained her recurring position on the Dean's List and graduated as a member of the UCCS Honor Society.
The start to Alexa Rae's newest adventure began Spring 2019 when she received the opportunity to join Pinkert & Loratta and earned her real estate salesperson license. When Alexa Rae is not busy keeping the Team on track as our Operations Coordinator, she has her hands full with three Australian Shepherds.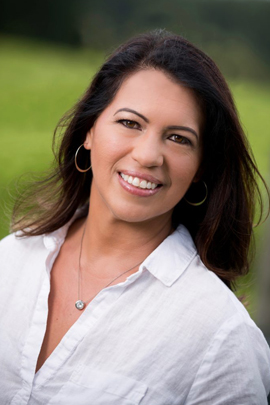 Dana Asis
A Southern California native and graduate of San Jose State University, Dana spent more than a decade in the tech industry leading sales and marketing efforts.
Dana's family moved to Hawaii in the 1880's, so the Big Island has always had a big part of her heart. She started to feel the pull to make the Big Island home after numerous vacations and triathlon events. Here she started her new career in real estate at one of the most prestigious private communities in the world – Kukio Beach and Golf Club. "I fell in love with the luxury real estate market at Kukio and later at one of the Kona coast's newest luxury projects, Kohanaiki."
Dana is a licensed real estate broker with a certification as a Resort and Second Home Property Specialist. As a member of Pinkert & Loratta, she brings her vast luxury real estate experience to clients all over the west side of Hawaii Island.
Dana is a volunteer in the emergency room at North Hawaii Community Hospital. She is an animal lover who also enjoys hiking and swimming at the beautiful beaches that Hawaii Island has to offer.
Emily Wineman
After graduating from Boston College, Emily began her career in Los Angeles working in the entertainment industry for a producer of feature films. She left the industry to pursue her love of photography and for a number of years managed one of the busiest wedding/portrait studios in Los Angeles.
After moving to the Big Island with her husband in 2007, Emily opened her own wedding and portrait photography studio, which continues to be successful.
About her love of photography, Emily says, "I love capturing a unique perspective or moment of joy so that it endures forever."
Emily brings her years of photography experience to Pinkert & Loratta to help market each property's individual style and beauty. She creates print and web marketing pieces to highlight the unique aspects of a property and engage potential buyers. Emily strives to bring out the best aspects of each property so that others can enjoy the dream of owning a home in Hawaii.
In her spare time, Emily enjoys swimming and playing at the beach with her husband and two young daughters.